Eight student teams belonging to universities from 7 countries and 3 continents finally participated in the IMS 2017 Power Amplifier Linearization through DPD Student Design Competition (SDC#6) celebrated in Honolulu. The results of the competition may be found here. And the winners were:
Harald Enzinger and Karl Freiberger, Graz University of Technology, Austria. SCORE: 71.81, PRIZE: $1200
Qian Zhang, Tsinghua University, People's Republic of China. SCORE: 68.96, PRIZE: $800
We want to congratulate the winners and thank all the teams for their participation. We want also to thank the IEEE MTT-S Society and Rohde & Schwarz for supporting this competition.
Two photo collages follow to illustrate what was going on during the competition (click on the image to zoom in):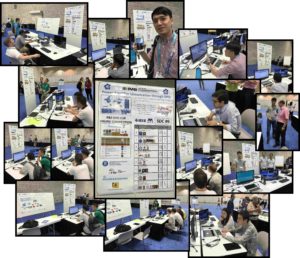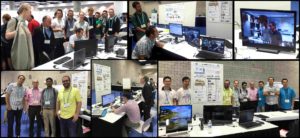 Best regards,
The IMS2017 SDC team